These are our favorite aprons ...
Here's what our customers say ...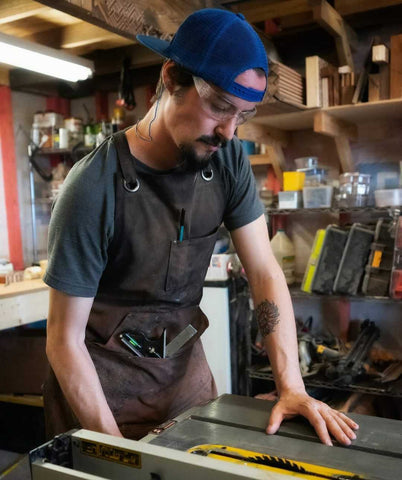 "Not only are they sturdy, comfortable and have lots of useful pockets, they're also super affordable!"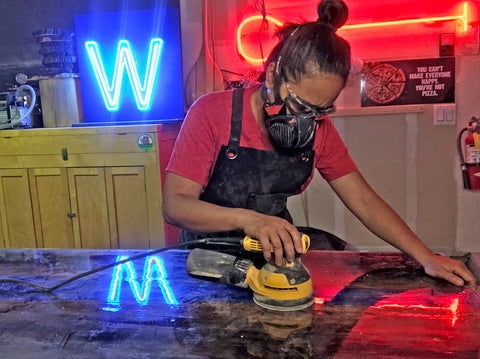 "I absolutely love it! Why? Because pockets! No more misplacing my tape measure, other small tools, or a pencil"
Aubrey aka "The Neon Bear"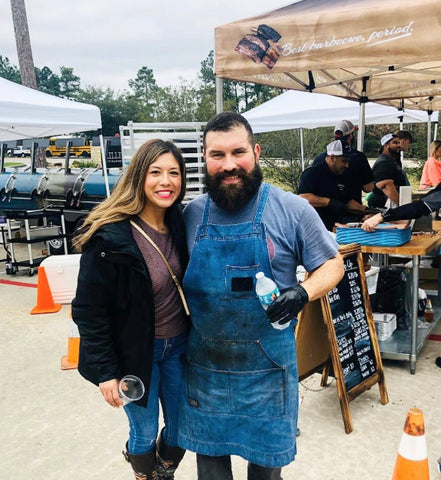 "... it is durable, protective and made for BBQ. It keeps me doing what I love to do without worry."
Ryan Gonzales, BBQ enthusiast
The Press Love Our Aprons and Tools, Too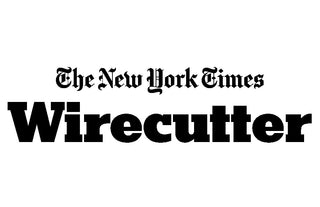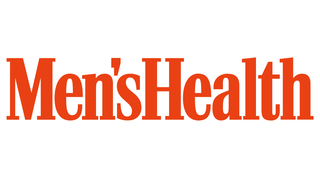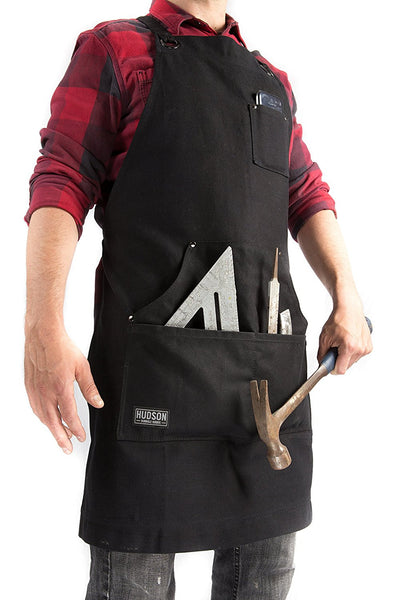 Your work is your pride. Our products are our bond.
Whether you're a woodworker, cook, or artist, we know you make sure you give your craft your hundred percent. We will do no less by you. 
HUDSON DURABLE GOODS offers premium quality work aprons made to withstand the challenges of your craft. We make sure our aprons work as hard as you do. Every time.  
Shop Our Aprons
Our customers rave about us
Six briskets in a row turned out perfectly. Each time, I wore my Hudson apron. Now, some might claim this is a coincidence, but do you really want to take that chance?

Jon, BBQ Enthusiast (Fort Worth, TX)
Durable, comfortable, utilitarian, and looks darn good. Great purchase for the money!

Brian, Woodworker (Minneapolis, MN)
I purchased this apron for my husband, for his workshop; he was ecstatic at the first-rate workmanship, and the heavy-duty fabric. I couldn't be happier with this top-notch apron.

Denise, Gift-giver (Chicago, IL)
Durable Materials, Practical Design
We started out with a goal: make a reliable apron, the first thing you reach for each time you work on your craft. An apron to bear the brunt of the workload, look and feel great in action, and at a price reasonable enough to be a steal.
We've accomplished that goal and we keep building on it. Our apron line has grown to help makers from all fields do their best work.
All our Hudson products are made with premium fabrics and finishes and are designed to provide protection, storage, and comfort to the wearer.
Shop Our Aprons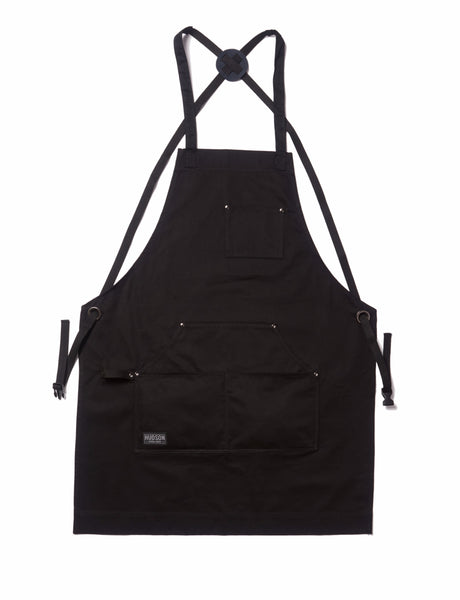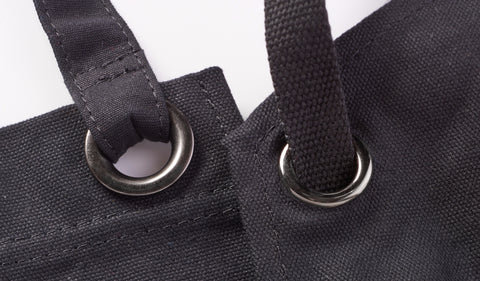 Quality Finishings
Gun-metal grommets and rivets protect the material from fraying as you adjust and fasten the apron around you. Pockets, straps, and hems are reinforced with double stitching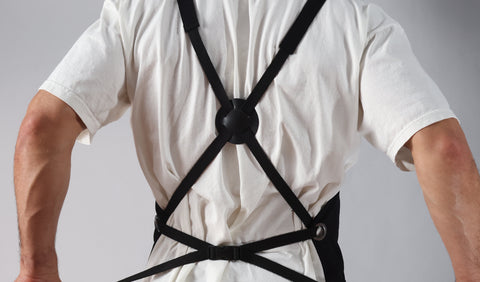 Adjustable Size
This apron offers a custom fit for different body types and height. Adjustable back straps can customize the fit for a height range of 5'3" to 6'4".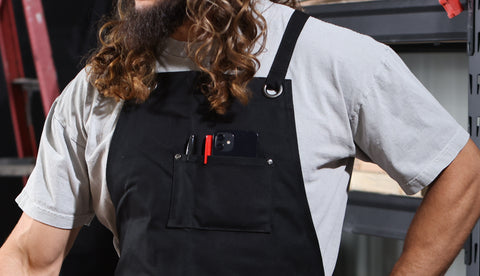 Durable, Comfortable and Stylish
Water resistant 16 oz waxed canvas or heavy weight, yet soft & breathable 10 oz cotton -- your choice. We balance durability, comfort and style in our construction